As Ben More Business Services I offer smart and professional web design.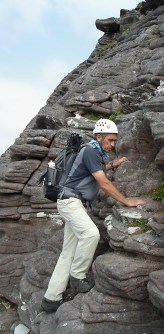 There are many aspects to successful web design. On my
design
page you can learn more about these, as well as look at the process of creating a website from the very first step.
Your website can be as straightforward or as sophisticated as you wish. On the
features
page you can find out about some of the options available - including making your website mobile-friendly, adding animation, buttons and images. Databases can be used to allow website owners to easily update fast-moving content, or to allow end users to interact with the website.
My
portfolio
page gives access to a database of selected Ben More websites.
A Ben More website is within the reach of almost everyone. Prices start at £100 for initial set-up plus £60 per page. Other features can be quoted for if you tell me your requirements. In certain cases I can offer a fixed-price quotation. An initial discussion is free of charge.
As my main line of work is in the outdoors, I cannot offer 24/7 support, so this means that if you need an e-commerce solution, my services will not be suitable for you. However, I can provide links to enable your customers to pay you via PayPal.
Please note that you will also need to budget for domain name registration, hosting, and possibly other services, all of which I can help set up.
My privacy policy, including use of cookies can be examined by clicking
privacy
.
You can reach me using the
contact
link in the footer.